Pereybere Beach Apartments
We are ideally located just opposite
the beach. We offer apartments
for rent on a self-catering basis.
Pereybere Beach
One of the finest bathing
spots on the island of
Mauritius
Apartments
Each apartment has a large lounge/dining
room, two bedrooms, kitchen, toilet,
bathroom and balcony and sleeps
5 persons.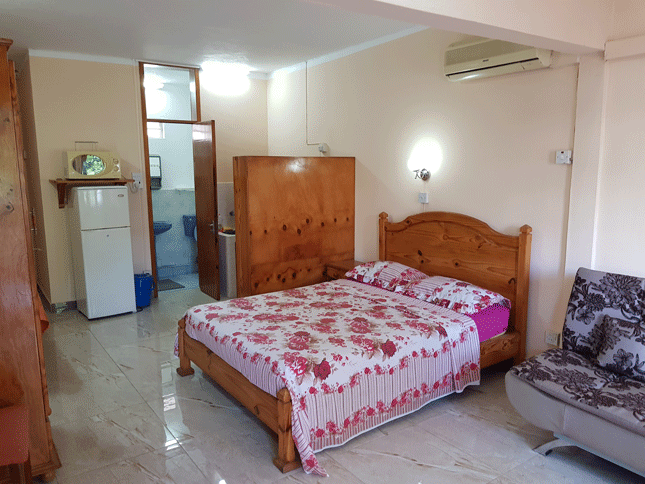 Studios
Studios are air-conditionned rooms
consisting of a bedroom, kitchen,
toilet, bathroom and balcony. The
bedroom has a double bed to
accomodate 2 persons.
Mauritius
A real paradise for those
who want to enjoy the sea
or just to soak up the sun.